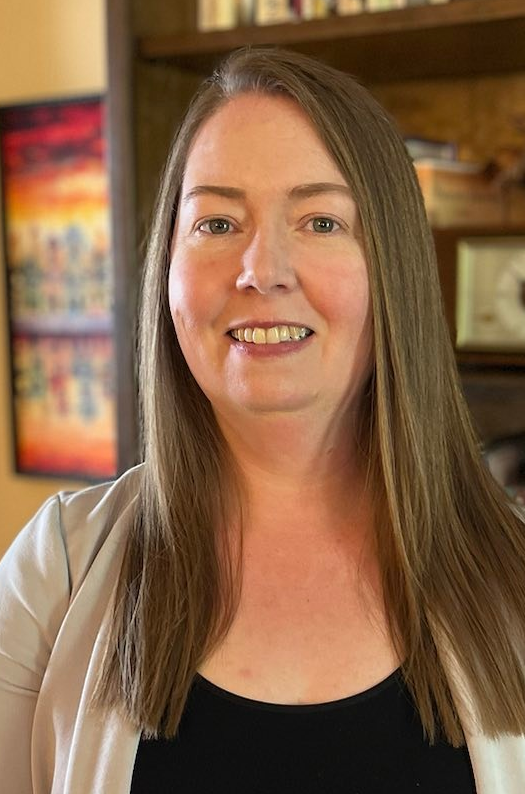 ---
Biography
Rachel O'Donnell has taught in the Writing, Speaking, and Argument Program since 2017. With a background in Political Science, International Development, and Latin American Studies, Rachel's writing and teaching are interdisciplinary and have been focused on global feminist politics and Central America. Her research has explored social movements and political violence in Guatemala during the period of regional democratic and neoliberal reform, and her work has been published in the Women and Social Movements International database with Alexander Street Press. Her more recent work on the history and political economy of bioprospecting in the region is part of an international project on abortifacient plants begun in 2022.

Rachel teaches courses in the Writing, Speaking, and Argument and Gender, Sexuality and Women's Studies programs. Her research in writing studies has been about academic labor, social reproduction theory, and political consciousness. She also supervises honors theses and independent study projects on a range of topics, including international development and transnational feminism.
Courses Offered (subject to change)
WRTG 105:  Contemporary Social Movements: Exploring Social and Political Change
WRTG 105:  Transnational Feminism: Global Perspectives on Power and Equality
WRTG 266:  Words Have Power: Writing for Social Change
GSWS 206:  Global Politics of Gender and Health
2022
Guinea Hen Weed: A Contemporary Herbal and Field Guide. K. Verlag, Berlin. Part of the series of Field Guides for a Preternaturalist.
2020
Biotechnology and Biopiracy: Plant-based Contraceptives in the Americas and the (Mis)management of Nature. Climate Chaos: Ecofeminism and the Land Question, edited by the Ana Isla. Inanna Publications.
2019
'Care Work' and University Labor Practices: Making Social Reproduction Visible in the Teaching of Writing. Academic Labor: Research and Artistry. Issue 3: Invisible Labor.

2017
New Forms of Resistance in the Highlands: Reproductive Control, Biopiracy, and Local Knowledge in Guatemala. Brújula: revista interdisciplinaria sobre estudios latinoamericanos. Special Issue on Environmental Justice, Political Resistance, and Social Movements: Defying Ecological Degradation in Latin America. 
Interview Archive of Ajpu Women, Chiché, El Quiché, Guatemala and Activism Among Rural Mayan Women During the Guatemalan Civil War. Women and Social Movements International. Online database. Alexander Street.
2016
The Politics of Natural Knowing: Contraceptive Plant Properties in the Caribbean. Journal of International Women's Studies. Special Issue Women and Gender: Looking Toward 'Caribbeanness.' 17:3, 59-79.
'This is how to make a good medicine to throw away a child before it even becomes a child': The Maternal Voice in Jamaica Kincaid's 'Girl' and the Politics of Nature and Knowing in the Caribbean.  Journal of the Motherhood Initiative. 7:1, 100-110.
2015
Gender, Culture, and Knowledge in New Spain: Sor Juana's 'To the Gentleman in Peru.'  Women's Studies: An Interdisciplinary Journal. 44:8, 1114-1129.
'The Change was Very Strong': Rural Mayan Motherhood and Activism During and After the Guatemalan Civil War. Mothers Under Fire: Mothering in Conflict Areas pp. 282-303. Demeter Press.