Welcome to the University of Rochester's community of writers, readers, and researchers.
---
News and Announcements...
---
Faculty across the College agree that mastery of the skills of written argument, including critical thinking, problem solving, organization of ideas, and clarity and power of expression, is of enormous importance both in academic work during residence in the College and in the world of work beyond the College. Writing is how we know what it is that we know, because our ability to explain a subject clearly and precisely is an ultimate test of having learned it. Writing enables us to persuade others of the truth, the utility, or the beauty of what we know, and in our writing we can make our ideas have an impact on the world at large.
At the University of Rochester, we are all writers. The Writing, Speaking, and Argument Program leads the effort to build a strong community of writers, readers, and researchers, guided by advice from an interdisciplinary faculty committee. The program does this by teaching writing courses, advising writers, holding writing events, sponsoring an annual writing colloquium, providing support for writing in the majors, and providing a comfortable place to write.
✎ UR Night to Write — Spring 2016 ✎
---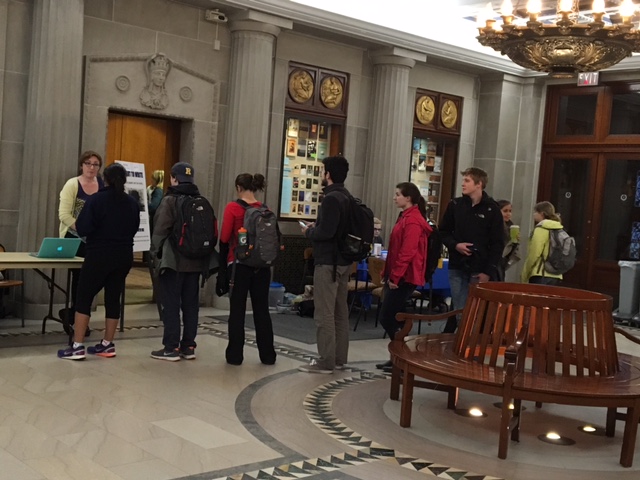 Main Office and Writing and Speaking Center
Rush Rhees Library, G-121
(585) 273-3577
wsap@ur.rochester.edu

Additional Instructor Offices and Computer Lab
Rush Rhees Library 304 & G-138

EAPP Offices
Rush Rhees Library G-138

Fellows' Offices
Rush Rhees Library G-119
Susan B. Anthony Hall, Gates 166
Carlson Library, first floor